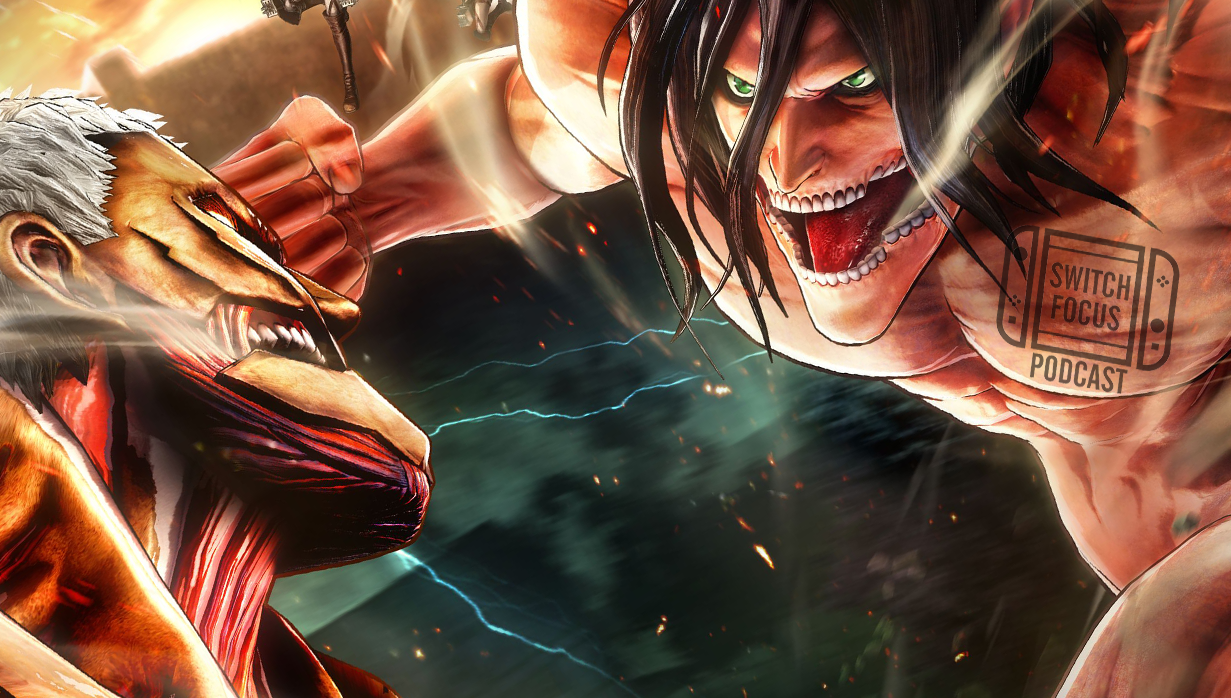 Switch Focus #26 – Attack on preconceptions
We're back with another dose of Switch news, game impressions and discussion! Listen as Andy has played nothing new on Switch, Ginny tries out the trippy No Where, and Andrew lets us know how he got on with Attack on Titan 2…
Join us as we discuss:
The best selling Switch Nindies
This year's Nindies Showcase
Swim Out
No Thing
Fear Effect Sedna
More on Attack on Titan 2
More Smash Switch predictions!
Credits:
Panelists:
Andy – @FlameRoastToast
Ginny – @GinnyWoes
Andrew – @PlayCritically
Interludes:
Closing music:
A.O.T. – Main Theme – Attack on Titan 2
Follow us:
Enjoy the show? Why not treat us to a coffee?
Podcast: Play in new window | Download